Members of G.O.D.
Hard Work Gentle Labour
Holding Space is a Work of Art
Creating an aesthetic of empowerment, Garden Of Delights reclaims and distributes the agency of art and research strategies marginalised by patriarchal standards and neoliberal market values. Under the title Hard Work and Gentle Labour the collective dismantles the stereotypes by which some work is reduced to 'mere craft', 'decorative', 'irrelevant', 'functional' or even 'hysterical witchcraft'.

Thirteen artists, curators and researchers diverse in background, identity and artistic practice, have found their intersection within that practice and its relationship to invisible work and conditions that conceal inequalities. They will put an ongoing exhibition on view as well as accommodate
a program with performances, rituals, workshops and lectures, facilitated by the following members of the collective:

Aike Abeke Roodenburg, Avril Avilas, Charlotte Gruber, Dominique De Groen, Elien Ronse, Hanna Ravnsborg, Jana Vasiljević, Josefien Cornette, Julie Van Wezemael, Letizia Acosta, Margo Veeckman, Martina Petrović & Sophie Whetton.

Through the individual practice of their different disciplines and specific expertise they set out to expose and to subvert - to fertilise and to flower.

The exhibition started on the 4th of February 2022 with a cleansing ritual at the Oud Huis of Kunsthal Gent, and conclude on the 27th of February with the presentation of their collaborative publication.
The event on facebook
G.O.D. on Kunsthal Gent website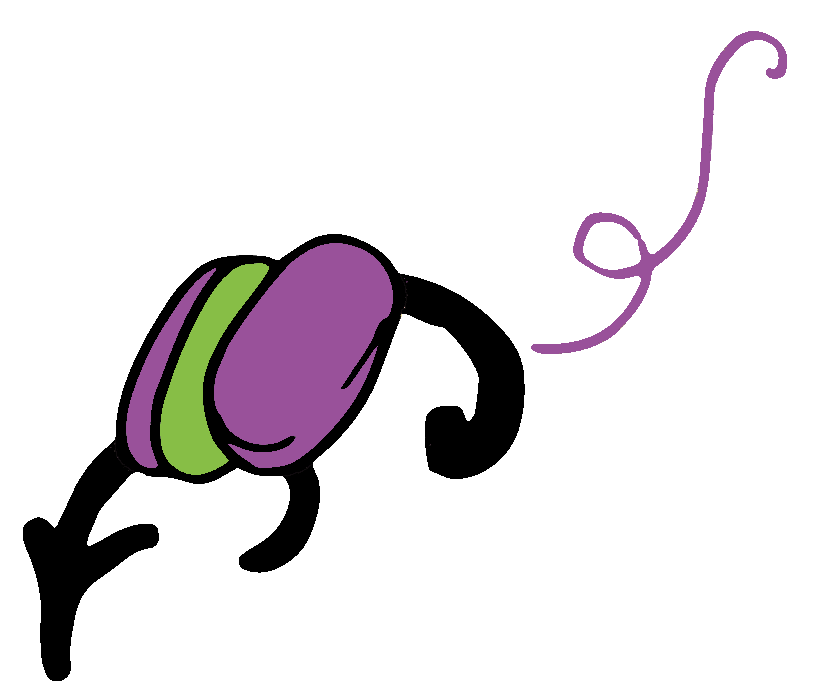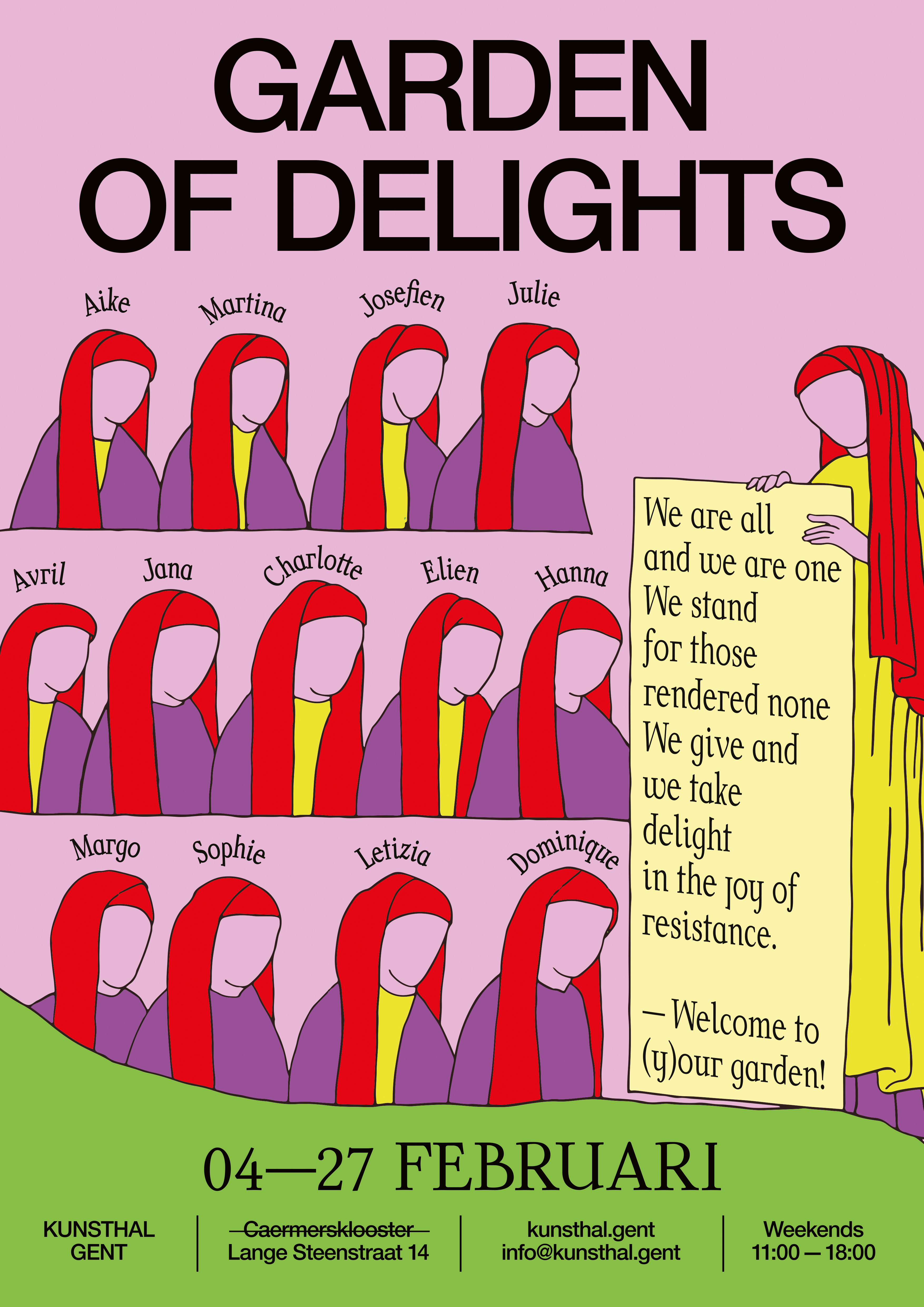 Friday 04/02/2022 - 20:00-21:00
Clean(s)ing ritual - Opening of the Garden Of Delights
On Friday the 4th of February we will open our exhibition with a clean(s)ing performance and ritual at the Oud Huis of Kunsthal Gent. We will clean the space and ourselves from dust, dirt and the remnants form earlier shows and guests. Accompanied by music from Hildegard Von Bingen and sounds of purification, we draw attention
to the all-important first step of an exhibition: the cleaning.
All the events which are part of the Hard Work & Gentle Labour exhibition are for free,
but with limited capacity so reserve your spot on time. The events take place at Kunsthal Gent, unless specified otherwise.
Saturday 12/02/2022



Events listed are organised by members of the Garden Of Delights collective as part of the Hard Work & Gentle Labour exhibition, except for School Of Equals (organised by Sarah Késenne and Stijn Van Dorpe) and Syllabus Reading group #7 (hosted by Jesse Jones and researcher Barbara Mahlknecht, organised by Kunsthal Gent).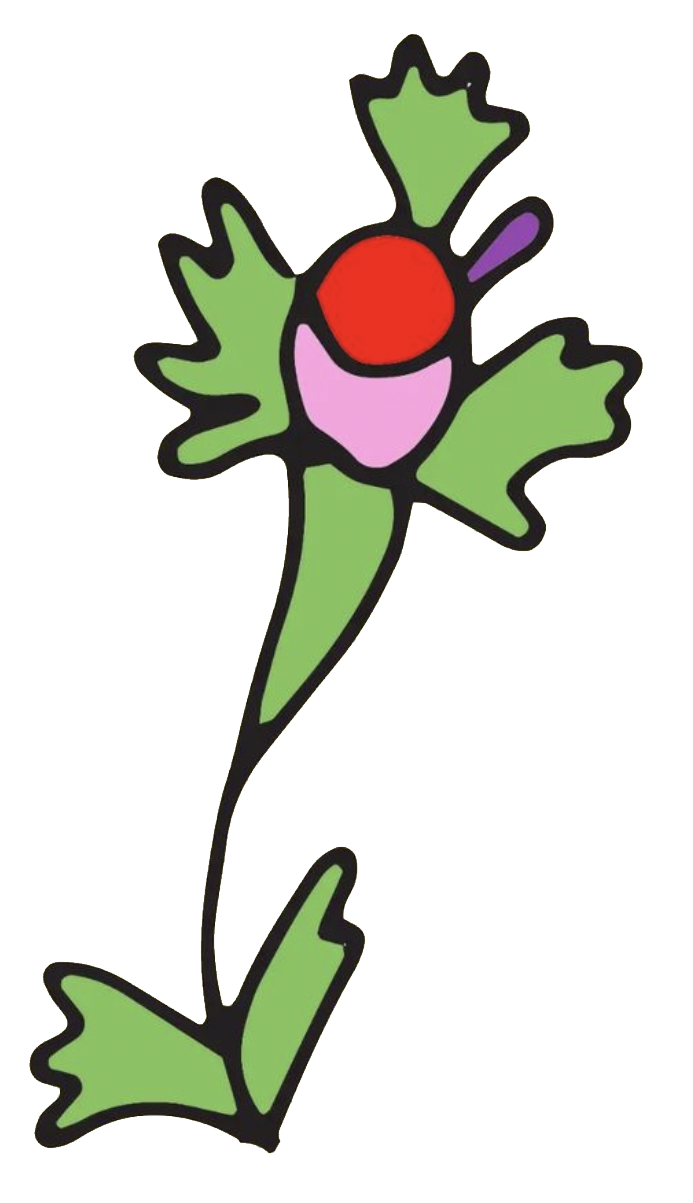 Let's make our bed, let's spoon, I'll be the big spoon, let's talk about how tenderness and physical relationships are distributed, let's teach each other tender gestures, are we fine? Let's undo our bed, let's part. In this act we will share touch, only the one we want to give and receive. This practice is not free from risk in terms of COVID contamination, I am vaccinated and will be tested before the performance, I ask you to exercise precaution and care
as well. We can always talk and decide about how we want this performance to go on, in advance by mail or on the day itself.
Language: English/French

Tendresse by Avril Avilas


The Last Straw - Meaning by Martina Petrović
The Last Straw is a series of mourning rituals for the disappearance of the world as we know it. It is common to experience grief in six stages (Denial, Bargaining, Sadness, Anger, Acceptance and Meaning) hence the six stages of The Last Straw. During the Garden Of Delights exhibition at Kunsthal, the sixth stage, Meaning, will take place.
The stage of Meaning is a particularly difficult one, it seems unreachable and impossible to grasp. What meaning could come from loss? Maybe our loss can bring us closer to each other, maybe it can unify us, maybe it can re-awaken our hope and faith, and deepen our sense of belonging. The Meaning phase invites the audience to take part in reconstruction of the grieving space, it gives an opportunity to empower this magical space with their words and presence, to share a moment of re-creation and a new beginning.
The Meaning ritual will finalise the first cycle of grieving for
The Last Straw. It will bind all the emotions, and struggles of the previous phases together and lay down fertile ground for transitioning to the second cycle of The Last Straw.


Sunday 13/02/2022



Four-leaf clover infusion one-on-one ceremony by Hanna Ravnsborg
Happiness is about to come your way. I invite you over and make you a herbal infusion with four-leaf clovers. We sit down, you and me, and drink it together. It will spare us from unfortunate events.
It is said that the fourth leaf is a portal to parallel worlds, there will
be plenty of them in your cup. The plants are organic and carefully harvested, washed and dried in the past year. Lucky you! Lucky me. : )
: )
Language: Dutch/English/Norwegian

Letting Go is a ritual for externally and non-threateningly materialising an entangled emotional situation that a person wishes to part with in order to change its shape and meaning.
Using embroidery as a tool and flames as focus point we will try
to name and re-shape the situation you want to part with.
Language: English/French

Letting go by Avril Avilas
Sunday 20/02/2022



Collective fan-fiction writing workshop by Dominique De Groen
The practises and pleasures of teenage girls are rarely taken seriously. This also goes for fan fiction, long ridiculed as an inferior, derivative form of writing. But what if we could reclaim
it as a way of re-writing dominant narratives of the patriarchy and capitalism? Finding pleasure, and perhaps revenge, in transforming these stories and making them our own? Manifesting alternative plotlines and endings? This is what we will try to do in this workshop. Max. 10 participants to keep it cosy and informal,
so register in advance.
Language: English, but participants can also write in Dutch

Tuesday 22/02/2022



Open Engagement Meeting
This is a peer-to-peer conversation starting from a point of solidarity. Together we try, time and again, to build a space
to share and listen, in solidarity. We build that space together.
It is not a problem if you have not been to a meeting before. People come and go, the space is open each time for new people. To join
the meeting, please sign up by sending an email to contact@engagementarts.be.
To ensure a space of trust, we ask you to arrive on time.
Thank you for your understanding. We want to be careful and to make everyone feel safe. Therefore we will limit the number of people (maximum 15 participants) and we kindly ask you not to join if you have any covid-symptoms. Fore more information, please check out: https://engagementarts.be/en/tools
Language: Dutch, unless non-dutch speakers are present, in which case it will be in English

Sunday 27/02/2022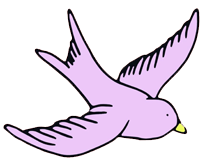 Lecture on Enclosed Gardens (Besloten Hofjes) with guest lecturer Hannah Iterbeke
For nearly 500 years, the Onze-Lieve-Vrouwgasthuis Sisters of Mechelen have protected a special collection of seven mixed-media home altars from decay
and destruction. These pieces are today known as 'Enclosed Gardens' (Besloten Hofjes).
Enclosed Gardens are cabinets filled with a wealth of devotional items, including relics, pilgrim badges, statues of saints, inscriptions, pearls, silk fauna and flora, seals of pipe clay or paper pressé and agnus dei (papal wax seals with
the Mystic Lamb). Usually they are closed with painted shutters on which patrons or patron saints are depicted.
Because the Mechelen Sisters possessed such a rich collection, it has been suggested since the beginning of the twentieth century that they themselves were responsible for its production. Consequently, the Enclosed Gardens were defined
as specifically female devotional objects.
The gender-specific interpretation of these artefacts has not only been decisive for the current perception of the Mechelen specimens, but also for the study
of this object type in general. Little-studied archival material in and outside Mechelen, however, casts an entirely different view on the production and user context of such shrines. The question that therefore arises is to what extent one can talk about gender-specific devotional objects and, by extension, a gender-specific devotional culture in the early modern period?
Language: English

Invoking goddesses & ghosts of fossil fuels - collective ritual by Dominique De Groen
In this ritual, taking the form of incantations and guided collective meditation, we invoke female warrior and witchcraft goddesses throughout human history, and the ancient plants that have been compressed into fossil fuels like coal, their restless ghosts exploited by capital which extracts free labour from them does not allow them to rest in peace. We try to form an alliance with them against a common enemy: the forces of oppression and capitalist expansion.
Language: English from 14:00 to 14:30
Garden Of Delights publication presentation and finissage
Welcome to the final hours of the Garden Of Delights collective exhibition, where we can have a chat, reflect on the month that passed, reflect on the publication we made, fantasise about the future, and enjoy each others company.
From 15:00 until closing time
Friday 18/02/2022 - 17:00-19:00 - cinema



Book launch School Of Equals - with editors/authors Sarah Késenne & Stijn Van Dorpe.
Discussion about the importance of care work for the art school.
As compilers and authors of the publication School of Equals, we are organizing
a book presentation in Kunsthal Gent where we have a conversation on the importance of the maintenance and (invisible) care work at art schools. In the publication School of Equals, we think together with other authors about hierarchical relations that exist in higher art education.
The conversation arises from the attention in this publication to precarious positions at an art school and from a vision of 'a poetics of care'.
Sarah Késenne & Stijn Van Dorpe

Thursday 24/02/2022 - 19:00-21:00 - online via zoom



Syllabus Reading Group #7, hosted by Jesse Jones and Barbara Mahlknecht, organised by Kunsthal Gent

Kunsthal Gent is glad to announce that we're starting a new season of the Syllabus Reading Group. This season's theme is "Care", from care work to institutional intimacies. How do we create a culture of care in our everyday encounters and social reproductions? The programme is organised and hosted by Jesse Jones (the artist who gave Kunsthal Gent the Syllabus space and programme), in collaboration with researcher/curator Barbara Mahlknecht. We gather online on Thursday nights, every month from February 24 onwards, leading up to a Syllabus Summer School to take place live in Kunsthal Gent in July 2022. This live Summer school aims to ask the question: How do we return to a space of shared cultural community after two years of lockdown?
In English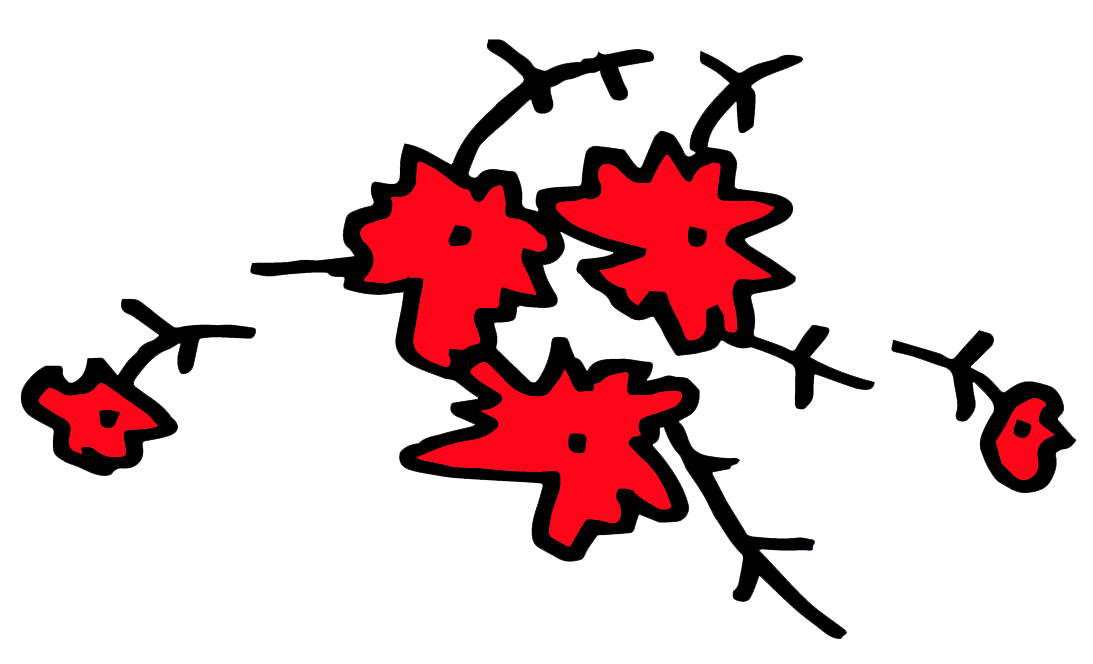 Saturday 27/02/2022 - 11:00-13:00



Databending - digital spellwork for a better future - Charlotte Gruber
In this techno-spiritual workshop Charlotte introduces participants to a simple technique of picturefile corruption. A guided meditation will clarify to us those images of society we individually and collectively need to hack, to unlock a more hopeful outlook on life. The workshop is based on a video work of Charlotte that is part of the Garden Of Delights exhibition. Participants need to bring their own laptop and be bothered by something. Optional: database of your own photography files stored on your laptop. No need to be tech savvy. Workshop in English with communication in Dutch possible.
Audio Tour